Jefferson City Pet Boarding & Grooming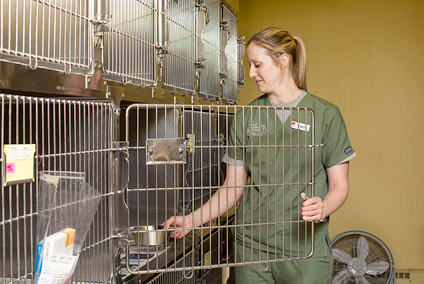 Animal Medical Center of Jefferson City is more than a full-service veterinary hospital; we also offer pet boarding and grooming!
Boarding Services for Your Pet
When you need to leave town for business or that family vacation you've been planning for years, Animal Medical Center of Jefferson City is here to care for your furry or feathered family members who can't accompany you. No need to rely on a neighbor or less experienced pet sitter. The Jefferson City veterinary team is skilled in caring for cats, dogs and birds, as well as any medical needs or special diets they may have. We welcome you to leave personal toys or blankets with your pet so he or she feels as comfortable as possible while staying with us. The kennels are temperature-controlled and all of the boarders must be up-to-date on current vaccines to ensure the health and safety of all guests.
We require your pet be current on the following vaccines:
Dogs: Rabies, DHLPP, Bordetella, and on an approved flea preventative
Cats: Rabies, FVRCP, and on an approved flea preventative
Proof of current vaccinations is required by the time of boarding.
Your pet's well-being is always a top priority at Animal Medical Center of Jefferson City. Their health and comfort will constantly be attended to and monitored during their entire stay. We have many experienced pet-care professionals as well as veterinarians on premise.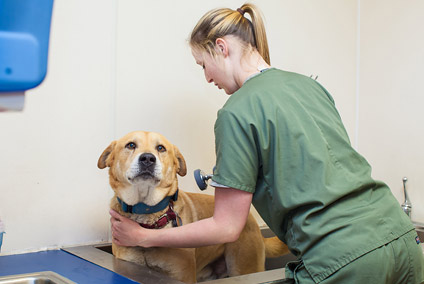 Grooming Services for Your Pet
With regular baths, brushing, and nail trims, your pet will look and feel great. Grooming is an important part of your pet's regular wellness care and can help in the prevention and early detection of skin infections and growths before they become more serious problems.
Animal Medical Center of Jefferson City is happy to offer grooming services for all pet patients. Services include:

For Dogs: Baths, medicated baths and nail trims
For Cats: Baths and nail trims
For Exotics: Nail trims
For Birds: Nail and beak trims, wing clipping
If you have a new, young pet, bring him or her in to get acquainted with the grooming process early!
For more information or to schedule an appointment, give us a call today at (573) 636-4626.