Jefferson City Emergency Veterinary Care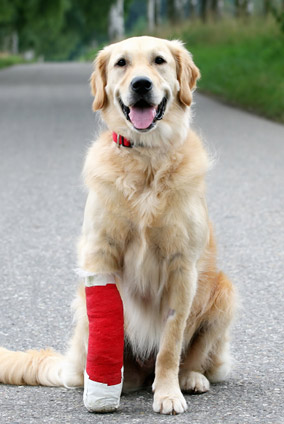 When Care Can't Wait
During regular business hours, Animal Medical Center of Jefferson City's medical staff and resources are available to help you with any emergency your pet experiences. If possible, please call us in advance so we can prepare for your arrival.
Phone: (573) 636-4626
As pet owners ourselves, we recognize that medical emergencies don't restrict themselves to happening at the most convenient times. Although the hospital closes at 5:30 p.m. every weeknight, a doctor is always on-call and ready to assist you and your pet should an emergency arise. In the case of an emergency after hours, simply call the office at the above number and the answering service will contact an on-call doctor for you.
Signs Your Pet Needs Emergency Care
If you feel your pet's medical condition is serious and cannot wait, seek emergency care immediately. The following general situations should help you determine if you need to seek emergency care for your pet:
Difficulty breathing
Acute abdominal swelling
Electric shock
Excessive vomiting or diarrhea
Bleeding
Exhibits symptoms of heat stroke
Seizures
Sudden onset of weakness
High or low temperature (more than 104 or less than 100 degrees)
Unable to urinate or defecate
Our commitment is to be there for your pet in all situations—routine and emergency. We understand the importance of emergency care. If you have an emergency, please call our office at (573) 636-4626. There is a veterinarian on call 24/7.